Accomplish More.
Work Less.
We Recruit & Train REAL Assistants
We Match The Best With Your Business
We Manage Them For You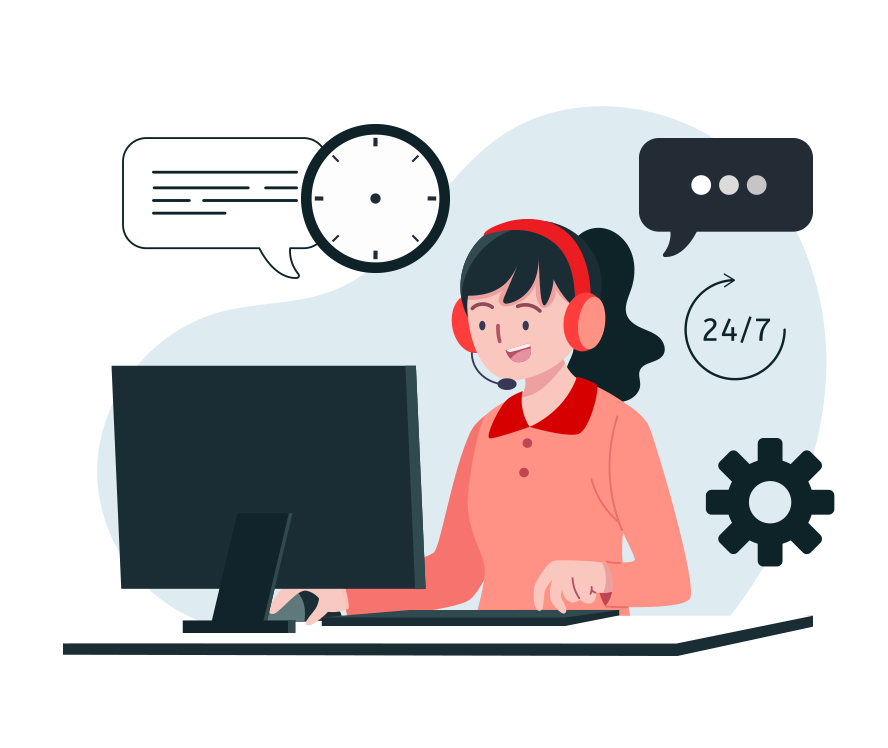 We'll carefully recruit Virtual Assistants for your business that will help you with your tasks, so you can focus on what's more important.
We only hire highly-skilled Virtual Assistants who are rigorously tested and vetted for their roles, using our proprietary hiring process.
Our Virtual Assistants undergo intensive training for the roles they're hired for. Our trainings are updated often and our Virtual Assistants are tested often to keep them on the cutting edge.
Our Support Team proactively manages and helps your Virtual Assistants hand in hand to contribute to the success of your business. You'll also be able to track your teams daily productivity.
Our Services
Do You Need A real Assistant?
Admin Assistant
Your Admin Assistant provides support to ensure the efficient operation of your company.
POPULAR TASKS
Calendar Management, Data Entry, Processing Invoices, Account Management
Marketing Assistant
Responsible for launching and managing marketing campaigns to generate leads for your company.
POPULAR TASKS
Research, Market Analysis, Marketing Strategy, Lead Generation, Track Results
Sale Assistant
Your Sales Assistant makes outbound calls to qualify leads for acquisition opportunities.
POPULAR TASKS
Cold Calling, Lead Qualification, Lead Management & FollowUp
Acquisitions Assistant
Your Acquisitions Assistant finds, analyzes, negotiates and contracts to buy real estate properties.
POPULAR TASKS
FollowUp, Deal Analysis, Negotiations, Making Offers, Coordinate Inspections, Close Deal
Dispositions Assistant
Your Dispositions Assistants markets and sells your properties to qualified buyers.
POPULAR TASKS
Marketing Deals, Building Buyers List, Vetting Buyers, Coordinating Showings, Selling Deals
Transction Assistant
Your Transaction Assistant manages the details of any real estate transaction from contract to close.
POPULAR TASKS
Managing Documents, Coordinating Lenders, Communicate With Principles, Coordinate Closings, Oversee Fund Distributions
Management Assistant
Your Management Assistant is responsible for overseeing real estate properties and tending to the needs of tenants.
POPULAR TASKS
Advertise Properties, Manage Maintenance, Source Tenants, Collect Rents, Pay Expenses (Mortgage, Taxes, Insurance etc),
Renovation Assitant
Your Renovation Assistant will plan, coordinate, budget, and supervise your construction projects from start to finish.
POPULAR TASKS
Recruit & Manage Contractors, Oversee Projects, Order Materials, Manage Budgets, Pay Expenses
Wins
Check Out Our Most Recent Client Wins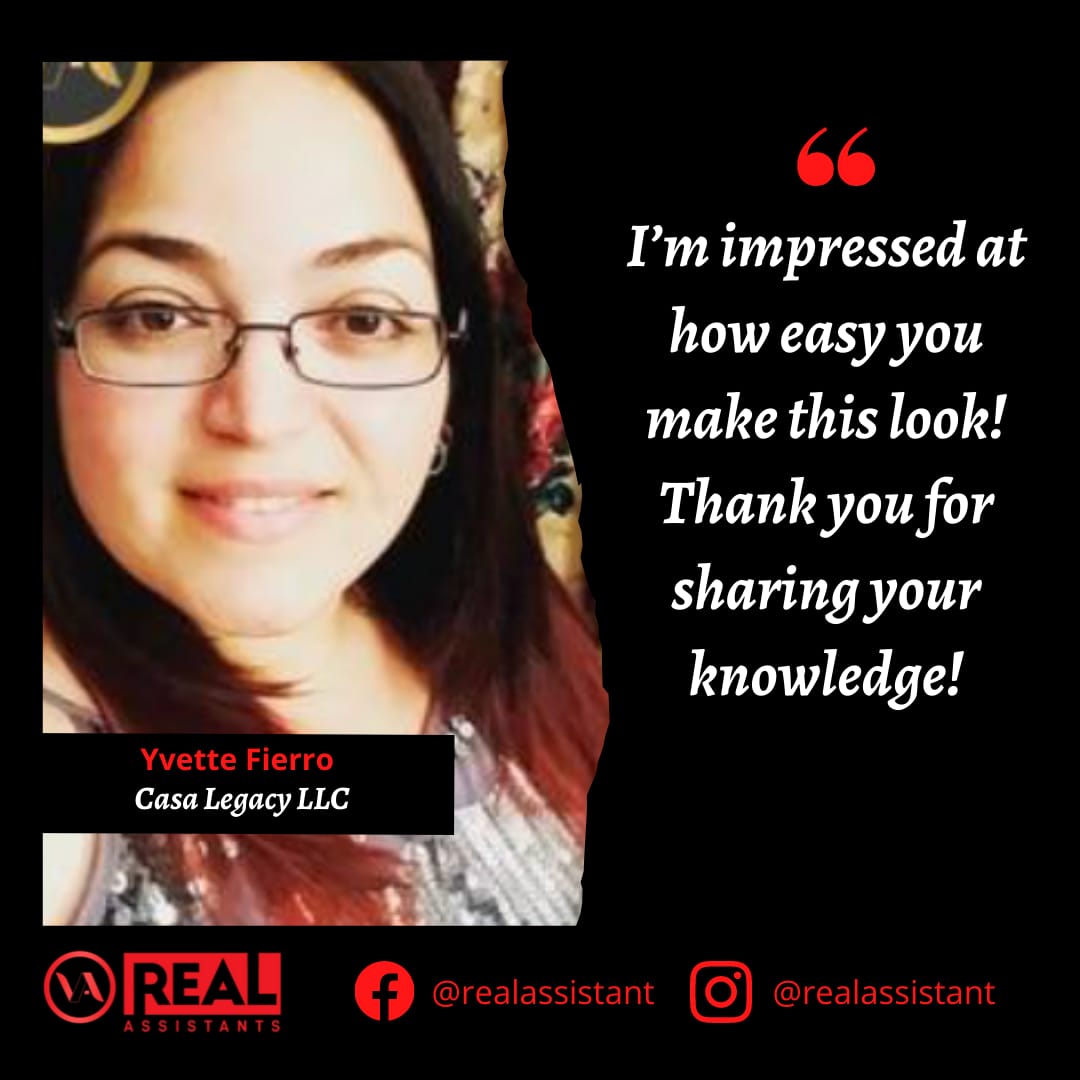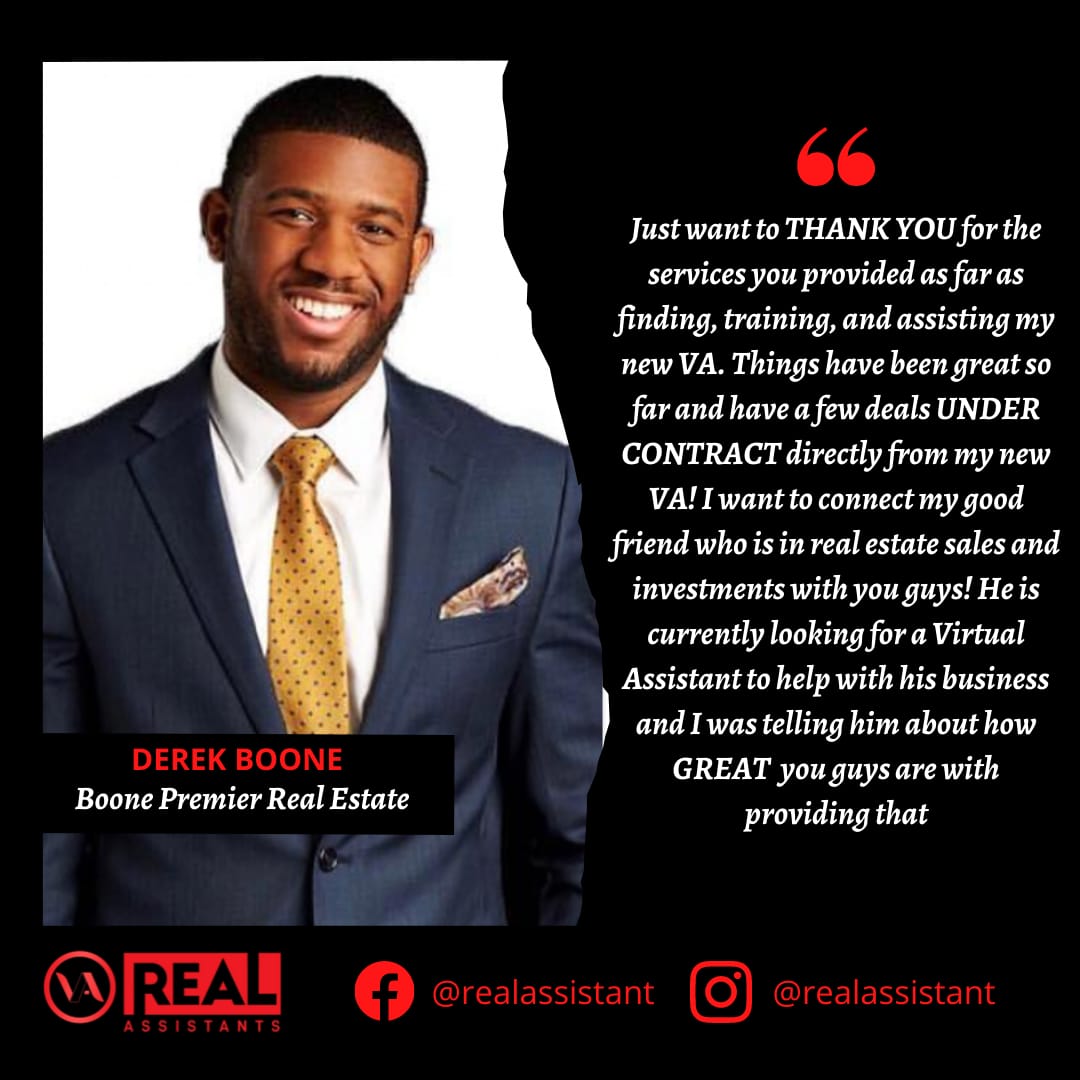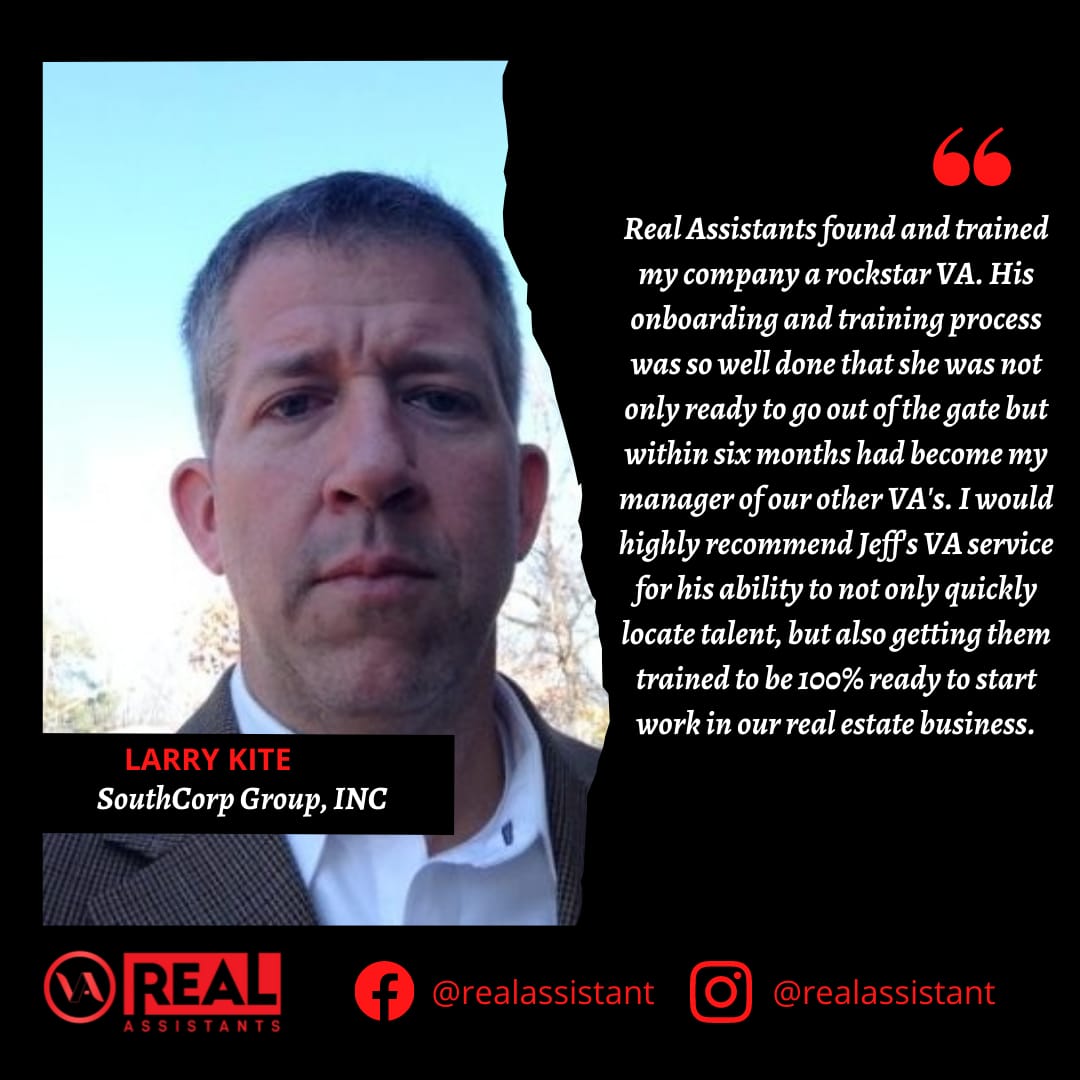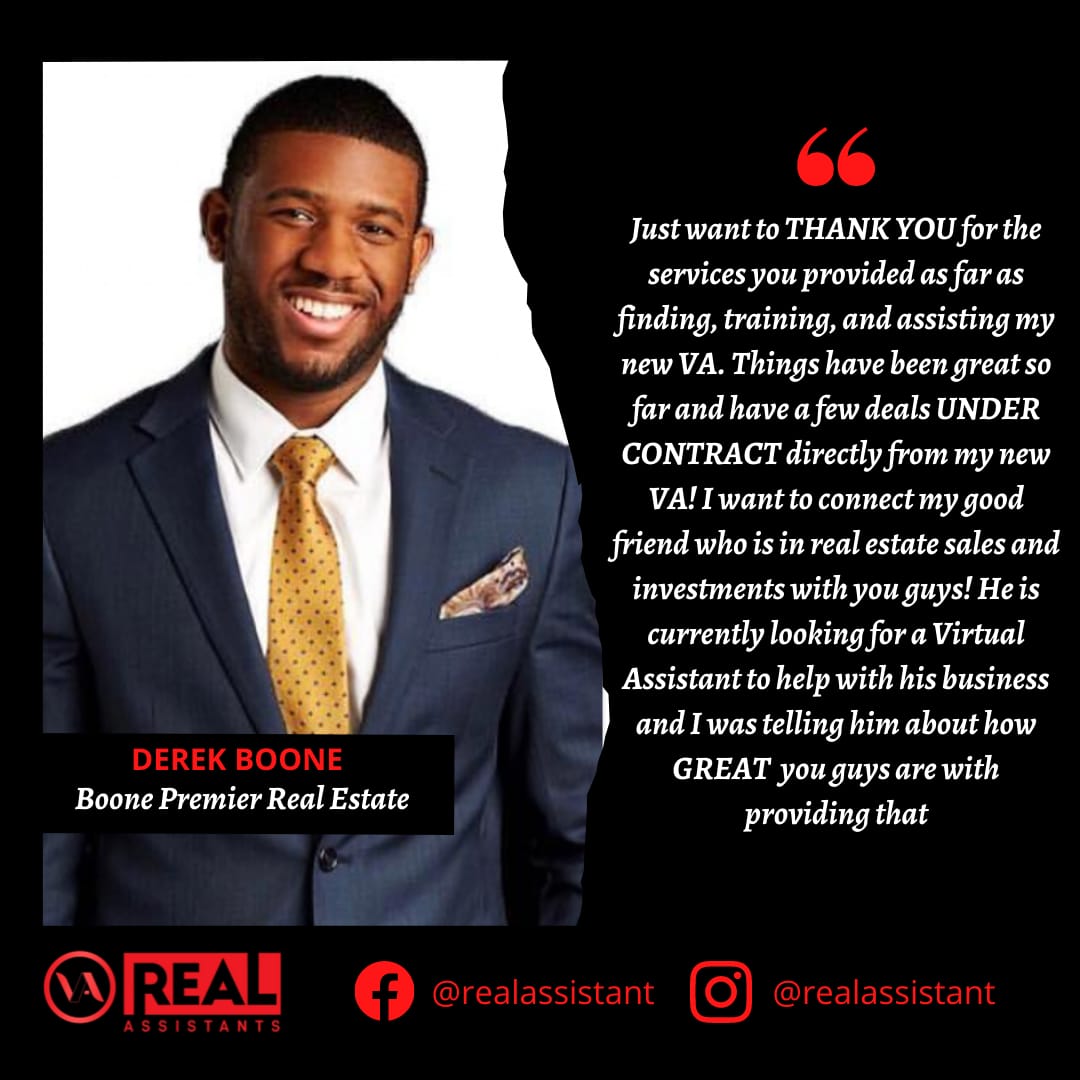 Let's Do This!!!
Three Easy Steps To Get Started Today
It's As Simple As 1, 2, 3… No, Really!
Consultation

Signup and schedule a consultation with one of our Advisor to discuss your business needs.
Match

We'll find a Virtual Assistant with the qualifications and training to help you actualize your goals.
Start

Meet your chosen Assistant and the Team Manager assigned to work with you and start saving you time.
Managed & Hired Virtual Assistants
Part Time Cold Caller
$500 Setup Fee applies
______________________________
1 Dedicated Super Cold Caller
4 Hours Per Day
Trained Virtual Assistants
______________________________
$900
per month
**Setup Fee will only be charged today**
Full Time Cold Caller
$500 Setup Fee applies
______________________________
1 Dedicated Super Cold Caller
8 Hours Per Day
Trained Virtual Assistant
No Contracts
______________________________
$1600
per month
**Setup Fee will only be charged today**
Hire Plan
$500 Setup Fee applies
______________________________
1 Dedicated Operation VA
8 Hours Per Day
Trained Virtual Assistants
______________________________
$495
per month
**Setup Fee will only be charged today**